Dear Carter,
Ughhh, I wanted to update the blog last night, but Blogger was down for me until this afternoon. I hated that I couldn't update because I have SO much to tell.
First, I decided to share your story on this website: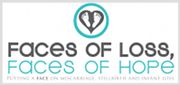 I really liked that even though it's a pregnancy/infant loss website, they end with the word Hope. Here's the link if you'd like to check it out: Carter's Story
I got to see one of my favorite people last night. Her name is Tiffany, and she shared with me her Random Act Of Carter. Her family happened to stumble upon a baby duck who was in an area which was not native to ducks. The poor little duckie didn't look so good, so they took him to the vet. The vet told them that he would be OK, but needed some TLC so needless to say they now have a new pet duck!
That is little Sadie holding him, and his name is Carlos...isn't he cute?
And here's an update from the High School that has taken on your project as their own. As of today, they now have 1,221 good deeds....so many that they had to move to the window!
Yesterday, Ms. McNulty's class each wrote a love poem to their future children in honor of you. And on to my favorite part...on May 30th at 11:55 am there will be 1,380 kids singing Louis Armstrong 's song " what a wonderful world" for our Random Acts of Carter day finale. The kids said they were going to sing loud enough for the whole city to hear it.
Thank you so much to the students at Hug High. You are changing the world!